About John Coleman, DDS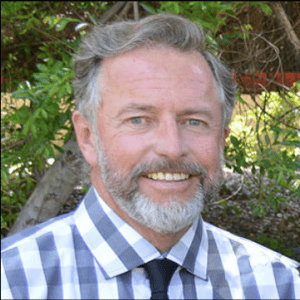 Dr. John Coleman is a graduate of the University of California, Irvine and earned his D.D.S. degree from Georgetown University. As part of his lifetime commitment to continuing education, Dr. Coleman went on to complete advanced orthodontic training as well as study advanced dental implant and restorative dentistry techniques at UCLA. In addition to being one of the first dentists to employ "instant orthodontics," the Academy of Cosmetic Dentistry has evaluated his work and distinguished him as one of the top 1% of dentists currently practicing in the country. Dr. Coleman also served as past President of the Academy of Cosmetic Dentistry's Southwest Chapter.
Although he always envisioned himself as an engineer when he was a child, a waterskiing accident shifted his course. With all of his front teeth broken, it took four dental specialists and years of work to rebuild his smile. During his recovery, Dr. Coleman realized how chipped, cracked, broken, or missing teeth can cause embarrassment and a lack of self-confidence. He also realized there is a significant difference between simply restoring the function of the teeth and creating a smile that looks brilliant and natural. Now, Dr. Coleman maintains this aesthetically-minded approach to restorative dentistry when treating each of his patients at Coleman & Coleman Advanced Dentistry. His goal is to instill a sense of pride in his patients when they show off their smiles.
An active member of the community, Dr. Coleman has been a volunteer at the St. Vincent de Paul free Dental Clinic for over ten years. In addition, he and his wife are passionately involved with the Smiles for Life program, and all the proceeds from teeth whitening at Coleman & Coleman Advanced Dentistry are donated to St. Jude's Children's Research for that cause every March through June.
Dr. Coleman is a member of several respected dental organizations, including:
Accredited Candidate of the American Academy of Cosmetic Dentistry
Past President of the Southern California Chapter of AACD
Dental Organization for Conscious Sedation
American Straight Wire Orthodontic Association
Academy of General Dentistry
About John Coleman III, DDS, FAGD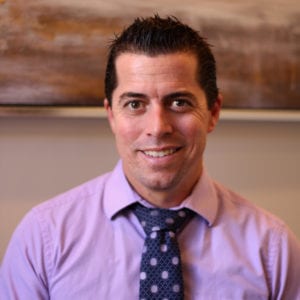 A graduate of the University of California at San Diego, Dr. John Coleman ("Dr. John") found that he shared his father's passion for dentistry and went on to earn his D.D.S. degree from New York University. While attending NYU, Dr. John trained at the Rosenthal Center for Aesthetic Dentistry in addition to completing training in temporomandibular joint disease (TMD) and special patient care. After his education at NYU, Dr. John became Advanced Cardiac Life Support trained and state certified in Oral Conscious Sedation. The wide range of knowledge he acquired during the course of his studies makes Dr. John a uniquely and highly skilled member of Coleman & Coleman Advanced Dentistry. Like his father, Dr. John is also committed to continuing education and has recently earned his fellowship with the Academy of General Dentistry. Dr. John currently serves as an active member of the American Dental Association, the Academy of General Dentistry, the California Dental Association, and the San Diego County Dental Association.
Dr. John grew up as a baseball player, and even began his college career playing for Orange Coast College. The success of his father ultimately encouraged Dr. John to join his advanced dental practice. During his tenure as a baseball player, Dr. John was a pitcher and team leader, and takes that approach with his dentistry team. With baseball, the play doesn't begin until the ball is pitched, and then the pitcher relies on his eight teammates for success; with cosmetic dentistry, Dr. John is still relying on his team to provide successful results – and he always views his patient as the most important person on the team. Dr. John enjoys being able to serve the community in which he grew up and provides the same high-quality care patients have come to expect of the practice his father began.
About Jennifer Still, DDS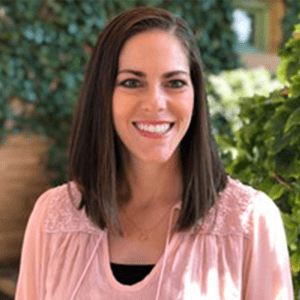 A Southern California native, Dr. Jennifer Still attended the University of Southern California for both undergraduate studies as well as dental school. Upon graduation, Dr. Still and her husband moved to San Diego and are beyond thrilled to call North County their home. She is honored to join Dr. John in providing top notch dental care in a family atmosphere. Dr. Still knows that dental success comes from ongoing education and keeping up to date with the latest technological advancements. She enjoys the artistic and clinical aspects of her career and she is committed to making each patient's experience both comfortable and enjoyable. With an undergraduate background in public health, Dr. Still also has extensive knowledge in the oral-systemic connection and looks forward to educating patients on how their dental health affects their overall health. In her spare time, Dr. Still enjoys cooking, running, and spending time outdoors with her husband and three children.
What Is a Cosmetic Dentist?
A cosmetic dentist is a licensed dentist who has gone through additional training to provide aesthetic treatments using advanced techniques and safety standards. Most dentists receive only a cursory overview of the most popular cosmetic procedures during school. Dentists committed to offering an up-to-date selection of treatments, from porcelain veneers to teeth whitening, will complete additional courses to ensure the best possible results.
How to Choose a Cosmetic Dentist
Since a cosmetic dentist sets him or herself apart by completing additional training, you will want to review the experience and education of any potential cosmetic dentist you may see. Look for dentists who are candidates or members of the American Academy of Cosmetic Dentistry—the foremost organization for cosmetic dentists in the nation and around the world. You may also wish to ask if they offer sedation dentistry, especially if you feel any anxiety or fear about achieving your dental goals. The consultation is the perfect time to discuss all of your hopes and concerns, as well as to get a feel for the dentist's demeanor. You want to be confident and comfortable with the professional you choose.
To learn more about our dentists or to schedule a consultation, please contact us today.