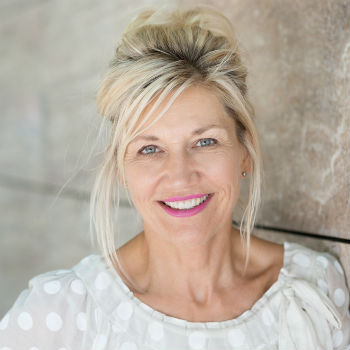 At Coleman & Coleman Advanced Dentistry we provide a number of solutions for our patients suffering from missing teeth or original teeth that are severely compromised by chips, cracks, and other issues. Missing and damaged teeth not only impact the strength of your bite and the function of your mouth, but they can also severely affect your self-esteem. Our cosmetic dentists use the latest techniques and technology available to renew both the function and appearance of your teeth, which can ultimately restore confidence in your smile.
Dental Implants
If missing teeth are negatively impacting your personal and professional life, dental implants can improve the function of your bite while dramatically enhancing the look of your smile. Dental implants are designed to look, feel, and function exactly like natural teeth, allowing you to eat, speak, brush, and floss with ease. Each dental implant is anchored to the jaw – mimicking a natural tooth root – and capped with a permanent crown customized to blend seamlessly with your surrounding teeth.
Implant Supported Dentures
Traditional dentures and dental bridges can be uncomfortable, messy, and ill-fitting. With implant supported dentures, you no longer have to deal with messy adhesives and pastes. They are held securely in place by dental implants, which reduces bone loss and friction on the gums – all while providing you with stronger, more natural-looking teeth.
Porcelain Crowns and Bridges
Sometimes, a dental crown may be the only option to save a severely injured tooth. Also known as a cap, a crown fits securely over a prepared tooth to restore stability, function, and appearance. Dr. Coleman or Dr. John will place an all-ceramic, porcelain-fused-to-metal (PFM), or gold crown based on the location of the damaged tooth and the pressure it must regularly sustain. A bridge may be used if more than one tooth is affected.
The process for your custom crown or bridge usually takes two visits. One of our dentists will first prepare your teeth, then take an impression to send to our quality dental lab, where an expert will fabricate your crown or bridge. Our dentist will also fit you with a temporary crown to wear until the permanent one is completed. Once we receive the restoration from the lab, your crown or bridge can be permanently secured.
Dentures
When a person loses teeth, confidence and oral health can also be affected. Dentures can restore your ability to talk, eat, and smile with self-assurance. Today's dentures are designed to look and feel like healthy, natural teeth.
Full dentures are complete rows of prosthetic teeth for both your upper and lower jaw, affixed to gum-colored bases. You may need full dentures or just one arch – upper or lower. Patients typically use adhesives or natural suction to secure their dentures; however, lower dentures can sometimes slip quite easily. If you wear dentures for a long time, your gum ridges may wear down, which also increases potential for slippage. Dental implants can be an effective way to stabilize dentures more securely.
When you have healthy remaining teeth, our dentists may suggest a partial denture to close the gaps in your smile. Partials contain as many prosthetic teeth as necessary to fill in the spaces left by missing teeth, and they fit with existing teeth like a puzzle. Partials can be secured to hidden clasps or dental implants and, unlike a bridge, they are removable.
Full Mouth Rehabilitation
Full mouth rehabilitation can address a number of cosmetic and functional dental issues in a combined procedure. This treatment is custom-tailored to meet each patient's individual needs, and can improve issues such as chipped, cracked, and damaged teeth as well as missing teeth and other conditions.
During the consultation process, a personalized treatment plan will be designed to address all of your concerns. To accomplish your full mouth rehabilitation, our dentists will combine a number of cosmetic and restorative techniques to meet your expectations. Possible treatments that may be used during a full mouth rehabilitation include:
Depending on your needs, a full mouth rehabilitation is typically be performed over a series of staged appointments. Once complete, your teeth can look and function just like new!
Contact Us
To learn more about the restorative solutions we offer at Coleman & Coleman Advanced Dentistry, or to schedule a consultation, please contact our office today.